4th Week  of Lent
CELEBRATION
L'Arche Spirituality Learning Guide, Chapter 3
Forgiveness and celebration are at the heart of community. These are the two faces of love.
Celebration is a communal experience of joy, a song of thanksgiving. We celebrate the fact of being together; we give thanks for the gifts we have been given.
Celebration nourishes us, restores hope, and brings us the strength to live with the suffering and difficulties of everyday life.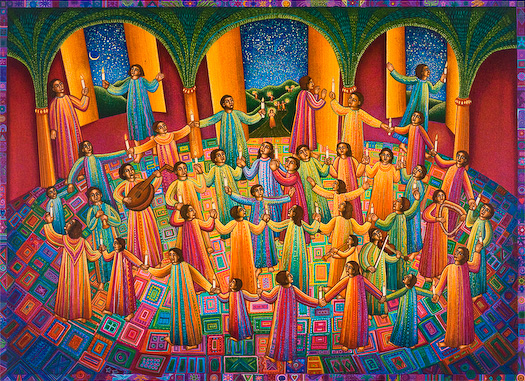 Celebration – John August Swanson
REFLECTION
Jean Vanier on Celebration
https://vimeo.com/53093320
Think of a celebration that was especially joyful and life-giving. What were the elements that made it special?

Can you name the key celebrations in your own life? How were you celebrated

How do you like to celebrate others?
SONG